Education Programs associated with the Vienna CogSciHub
The Vienna CogSciHub is a research network connecting and working closely with existing university teaching programs from Masters to Post-Doc level fostering interdisciplinary research and educating people in Cognitive Science and Neuroscience.
Master Programs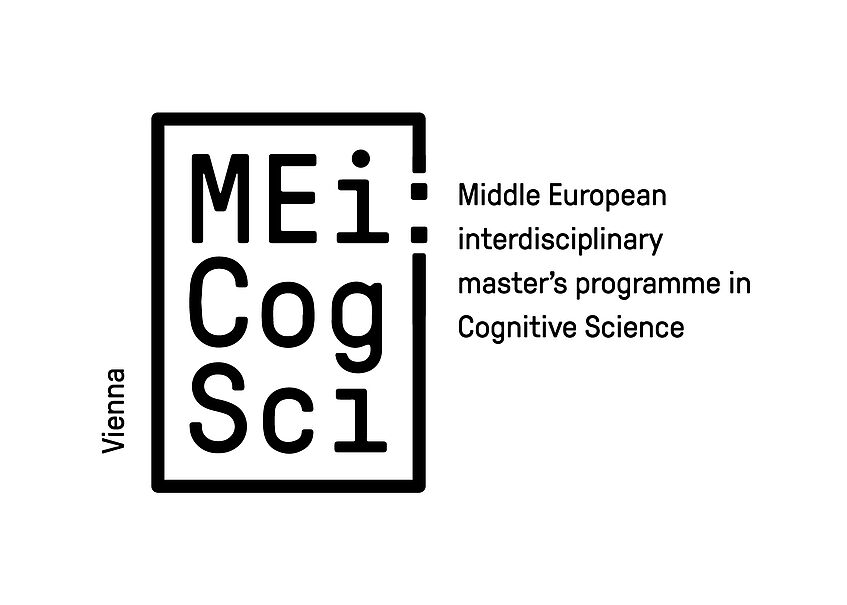 Master Programs
Middle European interdisciplinary master's programme in Cognitive Science
The Middle European interdisciplinary master's programme in Cognitive Science (MEi:CogSci) is a joint master's programme offered by the Comenius University in Bratislava, Eötvös Loránd University Budapest, University of Ljubljana, and University of Vienna & Medical University of Vienna.
The goal of this master's programme is to educate students capable of engaging in interdisciplinary discourse.
MEi:CogSci is a two-year master's programme (120 ECTS). It is designed as a research-based curriculum with a strong focus on project and team work, aiming to support and cultivate interdisciplinary thinking.
Doctoral Programs
Directorate Doctoral/PhD programmes - SPL 43
The faculty of philosophy and education offers a doctoral degree and education programme in the field of doctoral research Cognitive Science
Vienna Doctoral School Cognition, Behaviour and Neuroscience
The VDS CoBeNe is one of four Doctoral Schools at the University of Vienna established in March 2016. It aims to foster interdisciplinary interactions between research groups in cognitive-, behavioural- and neurosciences at University of Vienna through a coordinated, structured and internationally recognized PhD education.
The mission of the VDS CoBeNe is to enhance academic and professional development of PhD candidates, to advance intellectual communication and scholarship across disciplines and to promote cultural diversity, scientific integrity and international collaboration.

Post-Doc Level
Individual and cooperative research projects in Cognitive Science
The Vienna CogSciHub enables researchers to integrate their projects into the Vienna CogSciHub for doing their interdisciplinary research in Cognitive Science connecting fields of Psychology, Life Sciences, Philosophy and Education, Historical and Cultural Studies, Biology and Neuroscience as well as Philological and Cultural Studies and more. Become and affiliate or check out our Match-Making System to find a cooperative partner.
Check also the latest news about national and international third-party funding!
Become an affiliate?
Our affiliated projects have several benefits:
Extra project budget: Free access to parts of your project's overhead budget
Administrative and infrastructural support
Communications and public relations infrastructure
Take part in our activities
Get in touch with us via e-mail or phone +43-1-4277 DW 22001 oder DW 220002.